Back to Blogs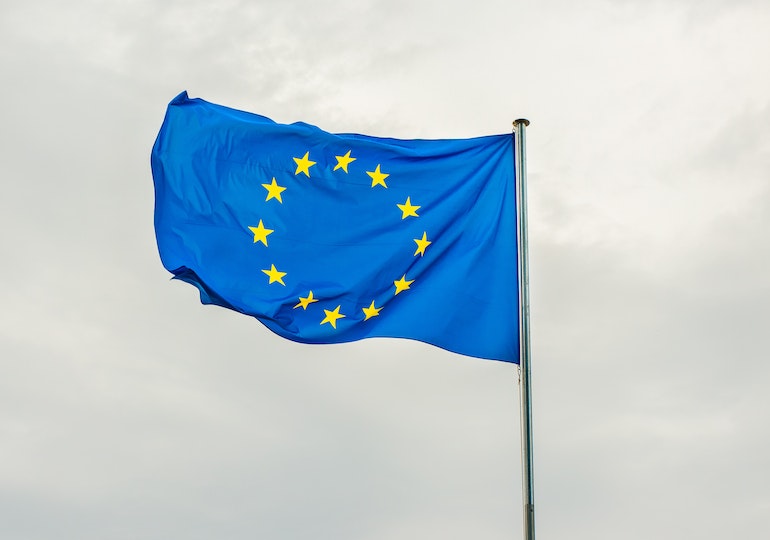 How has Brexit impacted consulting in Europe?
​
Over three years have passed since the UK departed from the European Union (EU). Since then, a global pandemic has struck, followed by cost of living and energy crises. All of these have made it difficult to pinpoint the specific impacts of Brexit on the management consulting industry.
Brexit has certainly impacted individuals across the UK and other countries in Europe, but businesses based in Britain have also been hit by major hurdles to efficiency as a result, mainly in the form of tighter borders and restrictions.

The challenges posed by Brexit
Management consulting is an industry centred on analysis, advice and problem-solving. Firms specialise in providing solutions to issues for their clients and Brexit was initially seen as an opportunity for more questions to be answered by the professionals, but the UK's departure from the EU also raised concerns.
On one hand, the bustling industry hub of London is well-known for its international consulting services. So, the tightened borders and additional frictions of movement could cause problems for those firms. Some advisory business in areas like risk management has certain regulations and consulting more widely addresses issues involving international supply chains.
On the other hand, consulting firms are generally quick to adapt when it comes to adversities. Organisations are equipped to navigate disruptions and clients can be located anywhere, or spanning several countries or continents. Many of these customers were naturally concerned about changing laws and regulations as a result of Brexit, meaning more work for consultants.

How consulting firms reacted to Brexit
For management consulting organisations, Brexit was a new business opportunity to capitalise on the uncertainties clients were experiencing at the time.
A retrospective study in the Management Consulting Journal revealed the feelings of key stakeholders in small and large firms. One interviewee noted that the 'big four' firms - EY, PwC, Deloitte and KPMG - quickly became established as the main companies focusing on Brexit.
Based on their experiences working with smaller firms, Brexit was very much a secondary issue. The larger organisations have a much deeper pool of resources and the capacity to specialise in Brexit consulting.
As this happened, the need for modern technology grew, especially in the risk and development sector. This wasn't necessarily a surprise, as Brexit came with new measures previously unseen. Even more unsurprisingly, because the UK's departure carried the possibility of changing currencies, taxes and regulations on spending, financial services technology became the centre of attention.
In fact, 73 per cent of activity within the big four firms was driven toward the financial services industry. Outside of these organisations, there are few other options for specific Brexit services, partly due to financial limitations.
Some smaller firms chose not to dedicate any services towards Brexit. Protiviti reported no significant change to its volume of clients, nor the type of concerns its customers were raising.
Another interviewee from the study, a partner at Deloitte Legal, mentioned that with the changes to borders and free movement within the EU, larger firms moved their headquarters, or established dual headquarters, whilst awaiting regulatory changes.
Moreover, Brexit carried costs and expenditures that firms had never previously had to consider. The majority of clients demand rapid turnarounds, which has brought forward new technologies and even the automation of certain contracts.

Was Brexit bad for management consulting?
It could be argued that the general feeling toward Brexit is that plenty of firms incurred extra costs, although this isn't necessarily the case and, for some, it presented fresh business opportunities.
The initial financial burden of Brexit was certainly a roadblock, as well as overall resistance from clients to enter new business in such an uncertain landscape. However, larger firms that absorbed these costs entered a position in which they cornered the market for Brexit consulting.
Trade between the UK and EU was affected by Brexit and many financial services firms quickly started to move operations from Britain to the continent in its aftermath.
Since the referendum, 44 per cent (97 of 222) of the largest UK financial services organisations announced plans to relocate, with a further 24 having publicly declared their intention to transfer more than £1.3 trillion worth of assets to the EU.
With the high volume of financial firms and people relocating from the UK or setting up operations in the EU as a result of Brexit, this was a spur to growth in certain areas of financial services consulting.
Overall, the management consulting industry didn't experience a notable decline as a result of Brexit. The large firms cornered the specialism, whilst smaller firms were, for the most part, unchanged in their operations. With that said, we're still very much in a period of transition and the majority of businesses remain concerned about what the future may hold.
​
​Search Mindbench.com for the latest management consultancy jobs and consulting recruitment opportunities, or contact us on +44(0)207 089 9017.
​